Michael Tullberg—Getty Images
Late Late Show host Craig Ferguson will act as executive producer of Science Channel show
The wildly popular "

I F—ing Love Science

"

Facebook page

—which has amassed more than

10 million fans

—

will soon become a television show

.

The new

Science Channel

series will be executive-produced by Late Late Show host

Craig Ferguson

, who made the announcement with a videotaped message at the

South by Southwest

festival in Austin Saturday, Deadline

reports

.

British biology student Elise Andrew created the page in March 2012, posting any science-related photos, articles, diagrams or comics that she found interesting

. Two years later, the page is still gaining new followers every day.

Andrew is on board as a consulting producer for the show

.

T

he one-hour program, debuting later this year, will feature a mix of live-action, animation, and recreations, with appearances by celebrities and scientists

. And why is Ferguson exec-producing? He explained in his statement:

If you know anything about me, you know I love science. Science has a naughty secret – it's that all things are connected. And this show is going to explore the randomness of science.

Think of it as a late night Google search that goes a hundred pages deep until things get weird – and then you just keep going

. And there is no better partner for this kind of smart entertainment like Science Channel and Elise.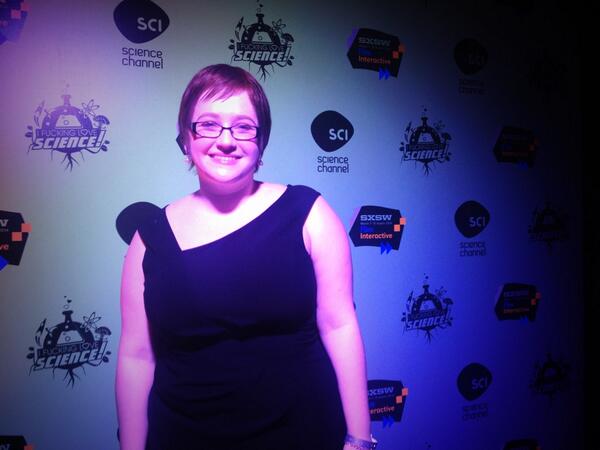 .@Elise_Andrew following her big #ScienceChannelSXSW announcement! pic.twitter.com/q0AEGOfFSw
— Science Channel (@ScienceChannel) March 9, 2014
ORIGINAL:
Time
By
Samantha Grossman
@sam_grossman
March 9, 2014